By means of an internal imposition engine (template-based) print forms can be generated as PDF files.

Multiple products from different jobs can be combined in one or more print products.
If a product is linked with a print product, updates are completed automatically (correction-pages are uploaded). Of course this applies to all linked print products.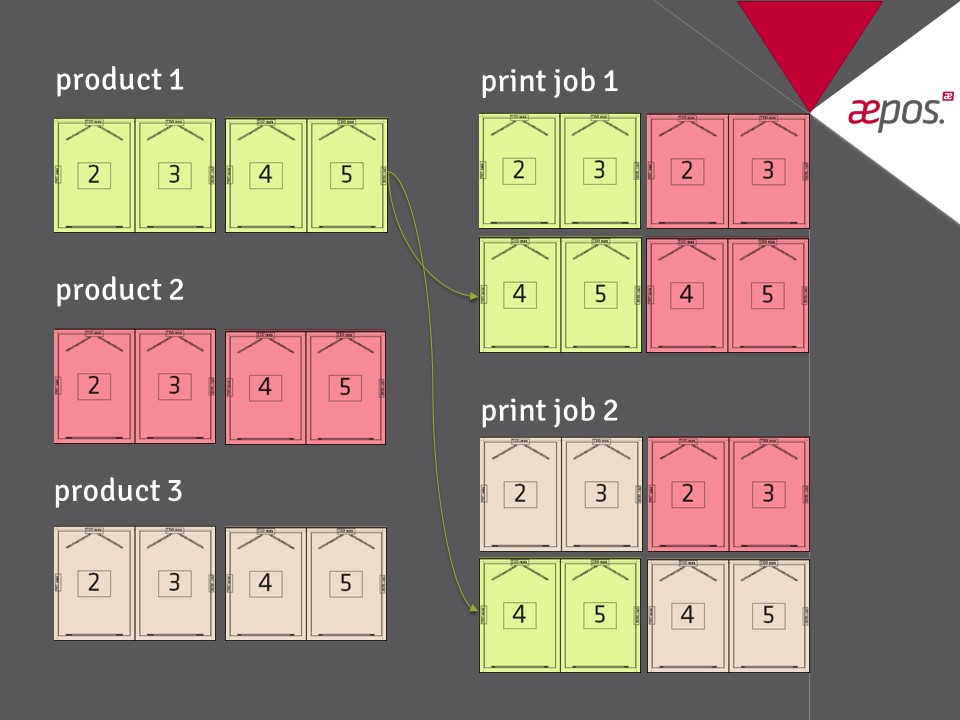 Click on the image to increase it.