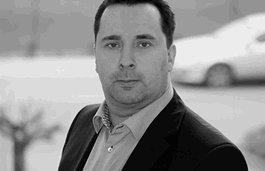 Jens Lewald
Technical Business Manager
On completing his training as an electro-mechanical engineer, Jens Lewald completed his technical diploma in electrical engineering. After this he co-founded Lewald & Partner PrePress Systeme GmbH together with Elmar Gaschet in 1995.

At first he built up the specialised trade in graphic printing. By supplying servers and RAID-solutions for office logistics, the expanded the range of products and services offered by Lewald & Partner successively. Since  2000  Jens Lewald has focused the core competence of his company on PDF-workflow systems. He took over the role of the Technical Business Manager.  

Well-known clients such as TUI Germany , the daily newspaper "Österreich" and Stark Druck have since used L&P's know-how in the introduction of and consulting on PDF-workflows. Since 2009 Jens Lewald has supervised various PDF-workflow projects in the field of web offset and digital printing.